The artist David Breitenstein
Dutch born artist David Breitenstein was taught his expertise techniques in the fine arts at the 'University of the Arts HKU' in Utrecht in the Netherlands. After his education, David started a successful career running his own companies in advertising-communication and aviation. Although he has continued to keep his skills up to date by heading to his personal studio by every chance he had, it was not until the life changing event of the birth of his first grandchild that he realized how deeply he wanted to return to his roots and fully commit to a second career in art.
Since 2016, David has specialized in photorealism where he creates masterpieces using predominantly oil and acrylics on canvas. David Breitenstein is best known for his photorealistic city- and landscapes, as well as his collection of racing cars. Although David's passion lies with the arts, he combines his passion for painting with volunteer work at the Israelactie.nl/Keren Hayesod. But his true heart is with his family, including his elegant wife with whom he has been happily married for 36 years, and his three children that keep the family growing.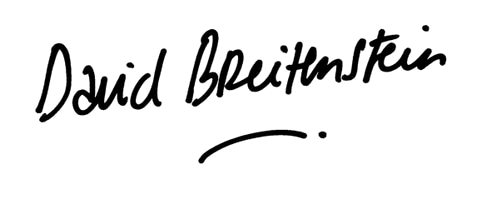 As an artist David Breitenstein paints his artwork in his studio in the vibrant city of Amsterdam. For creating the top quality Giclée art prints he collaborates with the most prominent specialists in this field.